O Rings Kits and Accessories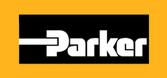 A Simple Question  – How will you Save your hard earned Money with Reduction in Downtime and Erase all Frustrations by Solving O-Ring problems in single shot.?? Here we have answer for you…
When part numbers are missing, seal dimensions are un- known, and the parts themselves are unavailable from the equipment OEM, these o-ring kits can save the day, not to mention hours of downtime. More than eight different standard kits give you a choice of compounds and o-ring sizes for a wide range of sealing applications. The end result?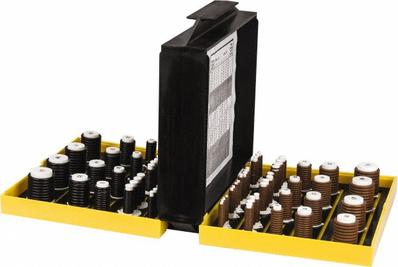 XerKin supply original and genune Parker o ring kits at very best prices.
In continuous demand to the aftermarket need for seals, Parker developed three O-ring replacement kits. Each kit contains the most popular sizes for a wide range of sealing applications. As a result, these kits provide multiple sealing solutions at same cost as a single OEM replacement part.
Part No. N1470 AS568 KIT 1 – Compound N1470-70 NBR 70 durometer in 30 popular sizes / 382 o-rings
Part No. N1470 METRIC KIT 1 –Compound N1470-70 NBR 70 durometer in 32 popular metric sizes / 372 o-rings
Part No. N1490 BOSS KIT – Compound N1490-90 NBR 90 durometer in 20 standard tube fitting sizes
The Parker Seal Kit contains 20 standard tube fitting sizes, ranging from 3/32 to 2 inches, which are used widely for hydraulic fittings. For most imported US equipment, Parker AS568 Kit 1 contains 30 of the most commonly used o-ring sizes for general applications. Else everything  relies on Parker Metric Kit 1, which contains 32 of the most common metric o-ring sizes for compatibility. The standard materials supplied with AS568 Kits and Metric Kits are nitrile rubber compounds N1470-70 and N1490-90. N1470-70 is compatible with most petroleum-based oils, greases, hydraulic fluids up to 121°C (250°F), as well as water glycol hydraulic fluid up to 48°C (120°F). N1490-90 is normally supplied for hydraulic fittings but also suited for general purpose applications. For more demanding sealing conditions, Parker offers a wide variety of polymer families including EPDM, Fluorocarbon and many others.

PARKER O-RING SERVICE KIT (INCH / METRIC) : USD 38 / INR 2200