INDUSTRIAL RUBBER BELLOWS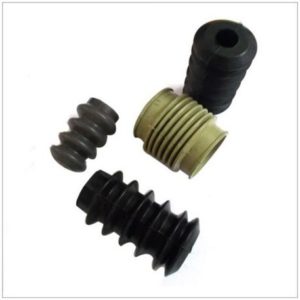 XerKin deals in varieties of bellows and rubber dust boots which are versatile seals widely used in a large range of applications to seal dust and other foreign elements in applications with a stroke or designed range of motion. Rubber bellows and dust boots can be custom designed for the application and are available in a range of rubber materials including EPDM, TPE and Silicone.
Owing to our huge rubber expertise, we are in position to manufacture and supply an extensive varieties of Industrial Rubber Bellows to our widely scatted clientele base. At XerKin, our team of competent craftsmen use top-notch grade rubber and updated technology to manufacture and design these bellows. These are utilized in many automotive and mechanical parts so as to protect from water, dust, oil and other harmful materials. Moreover, we offer these Industrial Rubber Bellows in safe packing in the market at best international competitive prices.